Batten & Shaw, Inc announces Brand Refresh
NASHVILLE, TENNESSEE (PRWEB) DECEMBER 07, 2016
Nashville Tennessee based construction company Batten & Shaw Inc. recently unveiled a new company name, logo and website as a part of a company-wide brand refresh initiative. The new name Batten | Shaw Construction and tagline building to make life better, more accurately reflects the company's identity and the collaborative relationship that team members develop with clients.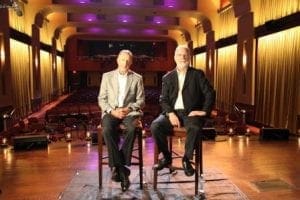 Batten & Shaw founders Jimmy Batten & Danny Shaw are energized about the new direction of the company. When they established the firm in 1988, they had a vision of creating a construction company that would become the undisputed leader in providing exceptional quality, integrity, and unparalleled customer experience. The updated brand identity reflects their commitment to these founding principles which remain the cornerstones of the business today. The tagline "building to make life better" illustrates their dedication to making life better for everyone affected by the company's work from owners to employees, from facility managers to their customer's customers.
The vision to embrace a brand refresh was to position the company for long term growth and focus on further expansion into their six vertical markets, which include Healthcare, Senior Living, Hospitality, Office, Multi Family and Specialty Projects. "We perform well within the healthcare sector, as challenging as it can be, we know we can continue to deliver unparalleled value in our other market sectors, just as we have many times," said Jimmy Batten.
The journey has been a year long in the making. It began by partnering with Provincial Development Group, Inc who provided a 360-degree analysis and a series of recommendations. "We felt it was a necessary change that needed to be made, in order to ensure our employees that we were committed to the long term growth of the company, long after we retire" Danny Shaw explains. The outcome has been widely accepted throughout the company and everyone is excited about the future.
The company's new website battenshaw.com significantly enhances their online presence and better represents the company to their existing customers, as well as future clients. The new website showcases a more robust perspective of company capabilities and utilizes a responsive and easy-to-navigate layout.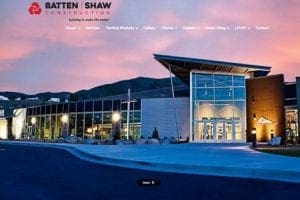 Batten & Shaw worked closely with Point3 Media to create three professional grade videos that showcase the company, both internally and externally. "We wanted to share our work and more importantly our clients' experience, as we brought their projects to life" stated Danny Shaw. "It shows what it is like to work with us and how happy our clients are with the finished product, in other words, what "Building to Make Life Better" looks like in action."
About Batten | Shaw Construction
Batten | Shaw Construction is a full service construction management company located in Nashville, Tennessee. Since 1988, we have partnered with clients across the country and in a variety of industries to provide award winning work and exceptional customer service. We invite you to learn more about who we are, what we do, and why we are committed to raising the bar in our industry for the benefit of our clients.