Construction begins on Memorial Medical Center
Work is underway at Memorial Medical Center in Las Cruces New Mexico where Batten | Shaw Construction is making improvements to the area's leading hospital. Batten | Shaw is renovating 8,310 square feet of space in a two story medical office building and putting a 3,373 square foot addition onto the front of the existing cancer center. MMC Cancer Center is the only cancer program in southern New Mexico that provides both Medical Oncology and Radiation Oncology services. In addition, there is a large property improvements project in which Batten | Shaw will be adding 28 bike racks, four dumpster pads and redoing all of the parking striping. The project has an estimated completion date of January 2018.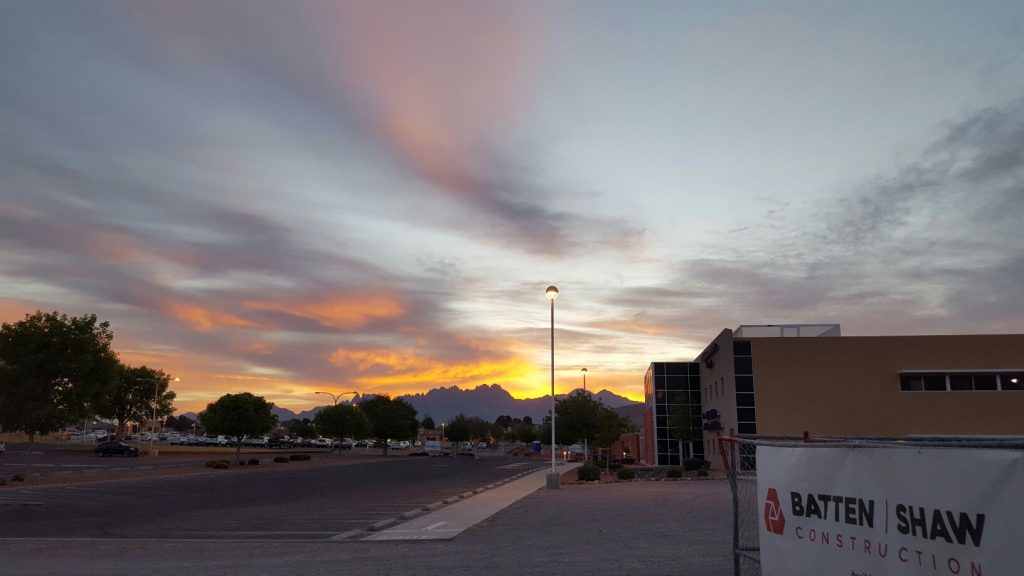 Memorial Medical Center was recently named "Favorite Hospital" in the Las Cruces Sun News Readers Choice poll for the 13th time in 14 years. Batten | Shaw executive Danny Shaw has been critically involved with this project, "We are excited to be working here in Las Cruces and look forward to making this hospital even better for the people in this community".
Batten | Shaw takes pride in providing clients with high quality facilities and MMC takes pride in delivering high quality patient care. We're honored to be working with MMC and building another long-term relationship.
About Memorial Medical Center
Located in the Mesilla Valley of southern New Mexico – between the stunning Organ Mountains and the rambling Rio Grande – Memorial Medical Center serves the 300,000 residents of Las Cruces, Doña Ana County, and the surrounding region. We offer comprehensive care to our patients, including the latest in diagnostic, therapeutic, and rehabilitative services, both on an inpatient and outpatient basis.
About Batten | Shaw Construction
Batten | Shaw Construction is a full service construction management company located in Nashville, Tennessee. Since 1988, we have partnered with clients across the country and in a variety of industries to provide award winning work and exceptional customer service. We invite you to learn more about who we are, what we do, and why we are committed to raising the bar in our industry for the benefit of our clients.