From Coal Miner to Construction Superintendent
It all started in my home town in West Virginia. I was on my way to a coal mine to do what I had done for many years—mine black gold. I loved mining coal, however, I knew it was an up and down industry, and was not satisfied with the situation. On the way to work I stopped to spend a few minutes with my Mother and Father. While I was there I received a call; it was my better half, Debbie Pierce. She asked me if I knew a fellow named David King. David was a project superintendent and was doing a project for Batten Shaw in my home town. I talked with him a few days earlier and expressed my desire to become an employee with the team he had at the Raleigh General Hospital project. I told Debbie this, and she said he had called.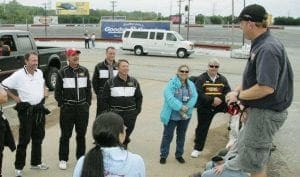 Well, I returned his call, and without even knowing if he was for sure going to hire me, I went to the mine, loaded my Bank Clothes and belongings into my duffel bag, and started for the bath house door. The superintendent of the mine tried to talk me into staying, and my response was —"I love coal mining, and all of the friends I've made mining the black gold. However, I've worked hard the past few years trying to learn all I can about the construction industry, and this may very well be a "life changing" opportunity." It turns out that I was right!
For the last 17 years I have met people all over the USA. I have built things that I am very proud of. I have experienced things that I never would have experienced, and I have been shown great appreciation, commitment, and support by Jimmy Batten, Danny Shaw, and Mr. Tom Foley, the owners and operators of Batten Shaw. And I have share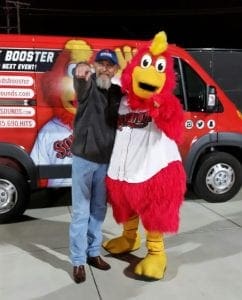 d this entire wonderful experience with Debbie and our entire family through the fruits of our labor.
Had I not been given this opportunity 17 years ago, I know not where I may be, what I may be doing, or what my future holds. However, because of their decision to give (as Mr. Foley would say it) an old WV country boy a try, I have a great job, a great future, and a great team of co-workers in my life.
So, thank you all for your willingness to give this old West Virginia country boy a try. Thanks for what you've all done for My and Debbie's family, and thanks for 17 of your 29 years as an employee of a great, appreciative, caring company!
You—Batten | Shaw —made a great difference in our lives!
Written by: Ken Murdock Senior Superintendent