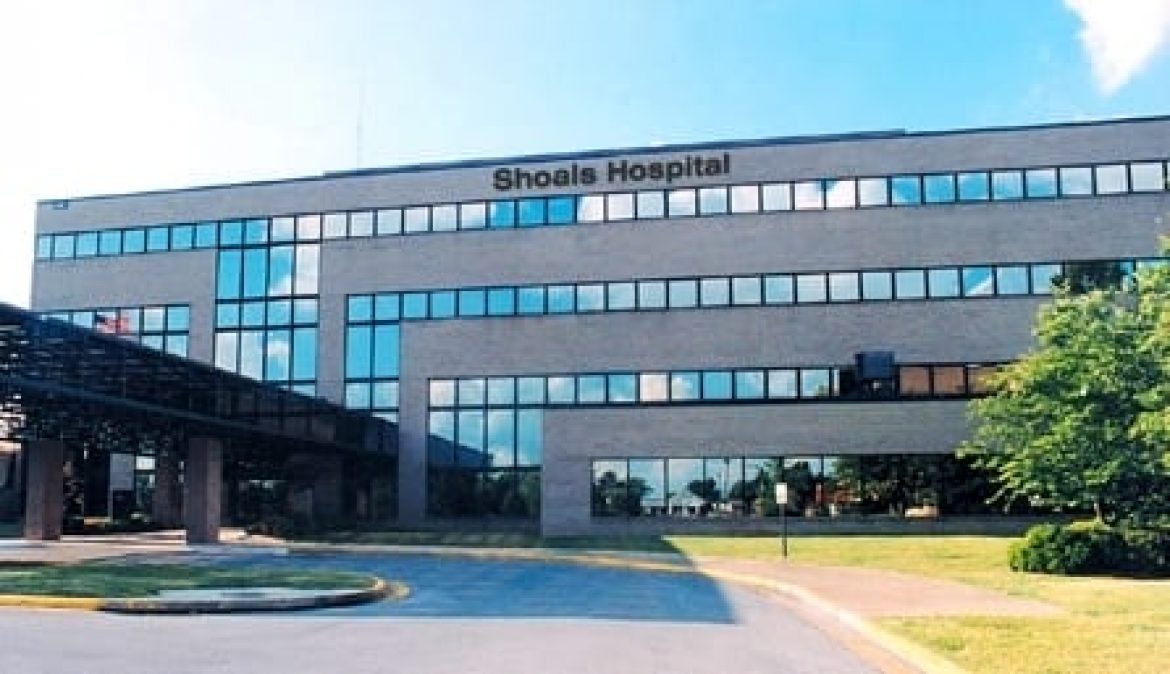 Shoals Hospital is expanding
MUSCLE SHOALS – Shoals Hospital is in the process of transferring twenty psychiatric adult beds from Eliza Coffee Memorial Hospital, expanding its Emergency Department, and relocating the Ambulatory Surgery Unit for a more convenient patient experience.
Shoals Hospital Chief Executive Officer, Kidada Hawkins, is excited about the new improvements.
"This project has been a long time coming," he said. "We are eager to see the positive outcome as the hospital's renovation creates an opportunity for a more fluid patient experience in our ER, surgical, and inpatient psychiatric areas."
Batten and Shaw Construction is in charge of the project. Representatives said the goal is to complete the project by the fourth quarter of the year.
The Alabama Certificate of Need Board approved the request to transfer twenty beds from Shoals' sister hospital, ECM, in 2016 as part of the construction of the North Alabama Medical Center which is slated to open December 6. The beds at Shoals will be on the second floor.
Throughout the renovation all areas of the hospital are fully operational to accommodate patient needs.
As part of the development, Medical Staff Services and Medical Records have been relocated according to Director of Facilities, Robert Pettus. Respiratory Therapy is slated for a change in floor plan design and the Radiology department will shift its orientation slightly.
Further, Ambulatory Surgery will be moved to the first floor, putting it directly across the hall from the operating rooms.
"These changes will make for a much easier check-in and -out processes during an ambulatory stay," Pettus said. "This is a concept we have wanted for several years."
Gould Turner Group, P.C. based in Nashville, Tennessee is the architect assigned to the role of giving the hospital a new look.
"Gould Turner has designed all of the renovations (at Shoals) for better throughput for our patients," said Pettus. "Department managers, Chief Nurse Rebekah Logan, and I have worked with the designers to provide a personal touch on paint colors, counter tops, cubical curtains, furniture, and more."
To read more about this story click here