Project Profiles
Surgery Centers
Fairfax Ambulatory Surgery Center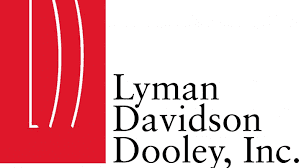 Building Type: Ambulatory Surgery Center
Project Type: Replacement Facility
Location: Fairfax, Virginia
Owner: Healthcare Corporation of America (HCA)
Architect: Lyman Davison Dooley
Size: 43,000 SF
Named as Hospital Corporation of America's (HCA) national flagship surgery center, Fairfax Ambulatory Surgery Center has earned its spot as one of the most beautiful and difficult projects ever completed by Batten & Shaw, Inc. Built on a tight jobsite just five feet from the existing surgery center, this 43,000 square foot, two story replacement facility was built in 18 months and included an intricate underground parking garage. The extremely detailed façade is composed of split face block, brick, EIFS, pre-cast details, and cut stone panels. High-end carpentry finishes adorn the entire facility which included eight functional operating rooms.
West Hartford Surgery Center
Building Type: Surgery Center
Project Type: Surgery Center Build Out
Location: West Hartford, Connecticut
Owner: Hartford Hospital
Architect: Cassetty Architecture
Size: 15,219 SF
Scope:
• Interior Buildout (5th Floor of 5-Story Shell Building)
• Procedure Rooms
• Operating Rooms
• Addition of Emergency Generator (Vented through all 5 floors)
This 15,000 square foot surgery center build-out was on the 5th floor of a 5-story shell building, and consisted of four operating rooms and one procedure room. The work performed also included the addition of an emergency generator in the basement of the shell building, which had to be vented through all 5 floors to the roof.
hartfordhospital.org/locations/hartford-healthcare-surgery-centers/west-hartford-surgery-center

Endoscopy Suite and Physician's Offices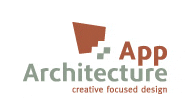 Building Type: Endoscopy Suite/Physician's Office
Project Type: Renovation
Location: Dayton, Ohio
Owner: AmSurg Corporation
Architect: App Architecture
Size: 19,572 SF
Batten & Shaw completed a 19,572 square foot build-out for a new Endoscopy Center and Physician's Offices for Digestive Specialists, Inc., in Dayton, Ohio. This work included the demolition and rebuild of the entire first floor of a three-story medical office building. The Endoscopy Center included eight Pre-op/Recovery Rooms and two Procedure Rooms. The Physician's Offices included nine exam rooms and several administrative support offices. This project was completed in 5 months.