Project Profiles
Senior Living

Building Type: Skilled Nursing & Assisted Living Facility
Project Type: New Construction
Location: Gallatin, Tennessee
Owner: National Health Corporation
Architect: Johnson & Bailey Architects
Size: 120,000 SF
Scope:
• One-Story Building
• 5,000 SF Perimeter
• Steel Structure
• Brick Exterior
• Shingled Roof
• Ground Source Heat Pump System
• Full Kitchen & Dining Facilities
• Other amenities: Game Room, Movie Theatre, Hair Salon, Putting Green, and Greenhouse
This 120,000 square foot new construction nursing and assisted living facility features a single story steel structure with a brick exterior and shingled roof, as well as a 5,000 square foot perimeter. In terms of amenities, this new facility boasts a game room, movie theater, hair salon, putting green and greenhouse, in addition to a full kitchen and dining facilities. Our work on this project earned us the 2015 ABC Awards of Excellence – Healthcare $10-$25 million, as well as the 2016 AGC Build Tennessee Awards of Excellence – New Construction over $20 million.
Building Type: Skilled Nursing & Assisted Living Facility
Project Type: Addition and Expansion
Location: Hudson, New Hampshire
Owner: Merrimac Real Estate Investment
Architect: EGA, P.C.
Size: 34,778 SF
Scope:
• 58-Bed Addition
• Two-Story Steel Frame
• Shingle & Siding Exterior
• Utilities, Storm Sewers, Site Sidewalk and Landscaping & Onsite Parking
Our work on The Inn at Fairview featured 34,778 square feet of additional space. This provided a 58-bed addition to their facility, as well as a site sidewalk, landscaping, and onsite parking. This project earned Batten & Shaw the 2015 AGC Build Tennessee Awards Middle Tennessee Chapter – Award of Excellence $5-$10 million.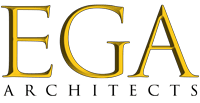 Willowbrook at Magnolia Trace

Building Type: Independent Senior Living Facility
Project Type: Patient Wing Renovation
Location: Huntsville, Alabama
Owner: ACTS Retirement Life Communities
Architect: Rees Architects
For this project, renovations were conducted on 30 of the resident rooms and included the addition of a kitchenette and ADA compliant showers in each unit. Finishes such as flooring, paint, and wood trim were also upgraded in these residential areas. The common areas and hallways were remodeled to provide new finishes, and a small kitchen was added for residents to share. This project was completed on time and on budget.
actsretirement.org/communities/alabama/magnolia-trace-huntsville/