Project Profiles
Rehabilitation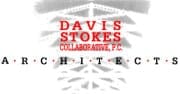 Building Type: Psychiatric & Rehabilitation Hospital
Project Type: New rehab & Psychiatric hospital
Location: Murfreesboro, Tennessee
Owner: Polaris Hospital Company
Architect: Davis Stokes Collaborative
Size: 75,000 SF
Scope:
• 36 Rehabilitation & 32 Psychiatric Beds
• Permeable Parking Lot & Roadway Pavers
• Value Engineering Options (Resulted in $500,000 cost savings and $900,000 overall Savings from the original budget.)
This 75,000 square foot psychiatric and rehabilitation hospital was completed ahead of schedule in 10 months for Polaris Hospital Company. The site was located on an extremely tight 6.09-acres with little room for materials storage or construction personnel parking. The hospital has 36 rehabilitation and 32 psychiatric beds. On the exterior, this project is utilizing permeable pavers in place of asphalt for the entire parking lot and roadways around the building.
At the Owner's request, Batten & Shaw worked to establish a list of possible Value Engineering options that resulted in cost savings totaling approximately $500,000 and an overall savings of $900,000 from the original budget.
Building Type: Addiction Treatment Facility
Project Type: New Construction
Location: Murfreesboro, Tennessee
Owner: Chou Ho Holdings, LLC.
Architect: Lowen + Associates
Size: 39,493 sqft
Scope:
• New construction on a 127 acre site consisting of 10 buildings equaling 39,493 SF
• Largest Septic System East of the Mississippi
• 2 Systems consisting of 15 zones with two distributions
• Over 11,000 linear feet of chambered field lines
• 10,000 linear feet of pressurized tight lines
• 2.5 miles of roadway, water, sewer, underground electrical and low voltage, bioretention ponds and detention ponds.
• Administration Building, Medical Stabilization Building, Male Residence 3, Male Residence 2, Male Hub, Female Hub, Female Residence 1, Female Residence 2, and Activity Center
The new construction project for the Journey Pure Addiction Treatment Facility featured 10 new buildings across a 127 acre site which totalled 39,493 square feet. This included an administrative building, medical stabilization building, male residences, female residences, male and female hubs, and an activity center. It also required the strategizing, planning, and construction of the largest septic system east of the Mississippi.