Project Profiles
Medical Office Buildings
TriStar Centennial Medical Complex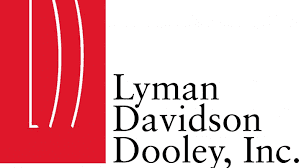 Building Type: Medical Office Building with Freestanding Emergency Department
Project Type: Ground-up construction
Location: Spring Hill, Tennessee
Owner: HCA
Architect: Lyman Davidson Dooley Architects
Size: 55,000 SF
Scope:
• A 55,000 SF medical office building (MOB) which included an 11 ,000 SF Free Standing Emergency Department (FSED) in Spring Hill, TN.
Batten & Shaw's preconstruction and operations team utilized Building Information Modeling (BIM) in order to identify any class detection or installation issues prior to construction. This allowed us to address any potential bottlenecks in advance, and kept us on track and on time. The project was completed as scheduled with an 8 month duration.
This was a much anticipated project for the Spring Hill community and we are proud to be a team partner with TriStar Centennial Medical.
Building Type: Medical Offices
Project Type: New Construction
Location: Beckley, West Virginia
Owner: LifePoint Hospitals, Inc.
Architect: Stengel-Hill Architecture
Size: 60,000 SF
Scope:
• Medical Office Building
• Four-Story, Steel Structure
• Full Service Imaging Center & Outpatient Surgery Center
• Single & Multiple Practitioner Medical Offices
• Shelled Space for Future Expansion
This four-story 60,000 square foot steel structure medical office building includes a full-service imaging center and outpatient surgery center, each occupying a full floor of the building. One floor was built out for single and multiple practitioner medical offices, and one as shelled space for future expansion. A few environmental challenges were encountered during the build of this project, including significant rock and weather delays. The site for this building was heavily sloped and a hoe ram was used to remove 16 feet of rock since blasting was not an option due to the proximity of the hospital and adjacent residential and commercial structures. Snowfall was significant during site and concrete work, totaling 56 inches, which delayed the schedule by twelve weeks. Aside from these obstacles, the medical office building came together as planned and provided the space and technology needed to care for their clients.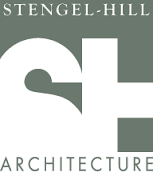 Hillview South Medical Office Building

Building Type: Outpatient Services MOB
Project Type: New Construction
Location: South Fulton, Tennessee
Owner: Community Health Systems
Architect: LMH Architecture
Size: 10,400 SF
Scope:
• Single Story medical office building with medical clinic build-out