Project Profiles
Hospitals
Valley View Medical Center
Building Type: Hospital
Project Type: Replacement Hospital
Location: Ft. Mojave, Arizona
Owner: LifePoint Hospitals, Inc.
Architect: Gould Turner Group
Project Size: 100,000 SF
Scope:
• One-story greenfield 60-bed hospital
• Designed to expand both horizontally and vertically – up to approximately 150 bed.
• Comprehensive medical services, digital communication, and state of the art technology
• Major departments "plug" into a central spine and have exterior walls which allow for future expansion with minimal disruption
• Two adjacent MOBs: one – 32,800 sq. ft., and one – 25,000 sq. ft.
• Lobby Features Include: Stone Features, Stained Wood, Etched Glass and Southwestern Details
The construction of this 100,000 square foot replacement hospital posed many internal and external challenges to our team. Externally, we were faced with a harsh climate including high winds and temperatures exceeding 125 degrees that created extreme working conditions for our crew. Internally, due to the rural location, we confronted the hurdle of finding a qualified workforce within the region to aid us in the completion of this project.
Despite these obstacles, this single story steel structure was completed in September 2005 after a 14-month schedule and contains beautiful finishes. The lobby features stone, stained wood, etched glass, and other specific southwestern details that complement the local setting.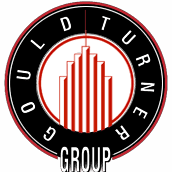 Paris Regional Medical Center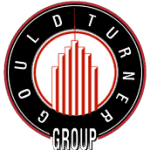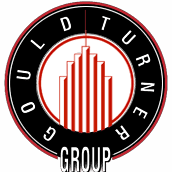 Building Type: Hospital
Project Type: Addition and Renovation
Location: Paris, Texas
Owner: RegionalCare Hospital Partners
Architect: Gould Turner Group
Project Size: 56,600 SF
Scope:
Two Story Addition
• Endoscopy
• Rehab
• Medical Office Space
Renovations to Existing Facility
• Emergency Department
• Intensive Care Unit
• Pharmacy
• Central Supply
• Kitchen and Dining
The scope of this project was two-fold, including completely new additions to the building, as well as renovations to the existing facility to create a streamlined look and feel. The new components included a 32,500 square foot two story addition, as well as a new 6,400 square foot endoscopy unit and a 700 square foot connector between buildings. In terms of the renovations to the existing facilities, we revamped 16,000 square feet including the emergency department, ICU, pharmacy and central supply, as well as 10,000 square feet of kitchen and dining space. Structurally, the building addition features concrete on drilled piers, with a curtail wall system and stucco skin. Additional utility upgrades provided a new transformer and central plant that serves the new addition. This project was not only completed on-budget, but was also finalized one month ahead of schedule.