Project Profiles
Behavioral Health
Copper Hills Youth Center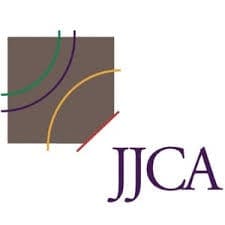 Building Type: Residential Treatment Center
Project Type: Addition & Renovation
Location: West Jordan, Utah
Owner: Psychiatric Solutions, Inc.
Architect: Johnson Johnson Crabtree Architects
Size: 28,000 SF
Scope:
• Residential & Education Treatment Center Addition
• 13 New Classrooms, Computer Lab, Library
• Support Areas, 42-Bed Residential
• Living Area, Therapy Rooms, Day Rooms
• Time-Out Rooms & Sensory Rooms
• 2,000 SF Kitchen (Gutted & Rebuilt)
Copper Hills Youth Center is a residential treatment center for adolescents from 12 to17 years of age. The scope of work included a 28,000 square foot residential and education treatment center addition, with 13 new classrooms, computer lab, library, support areas and a 42 bed residential living area. Included in the support areas are therapy rooms, day rooms, time-out rooms, and sensory rooms.
Our work also included a 2,000 square foot kitchen renovation in which the space was gutted and rebuilt with new equipment. A temporary kitchen was brought in and utilized during this phase of the project. This project was completed on time and on budget.
Building Type: Residential Treatment Center
Project Type: Ground Up Addition and Renovation
Location: Reno, Nevada
Owner: Psychiatric Solutions, Inc.
Architect: Stengel Hill Architecture
Size: 16,700 SF
Scope:
• Ground Up Addition
• Remodel Existing Kitchen, Patient Residential Rooms & Lobby
• Outdoor Theatre
This facility provides residential treatment for adolescents from ages 5 to 17 who are recovering from emotional, psychiatric, behavioral, and chemical dependency. The scope of the project included a 16,700 square foot addition to the existing 41,000 square foot building. Additionally, several areas were renovated and the kitchen was remodeled during the project. This project was completed in May 2010.