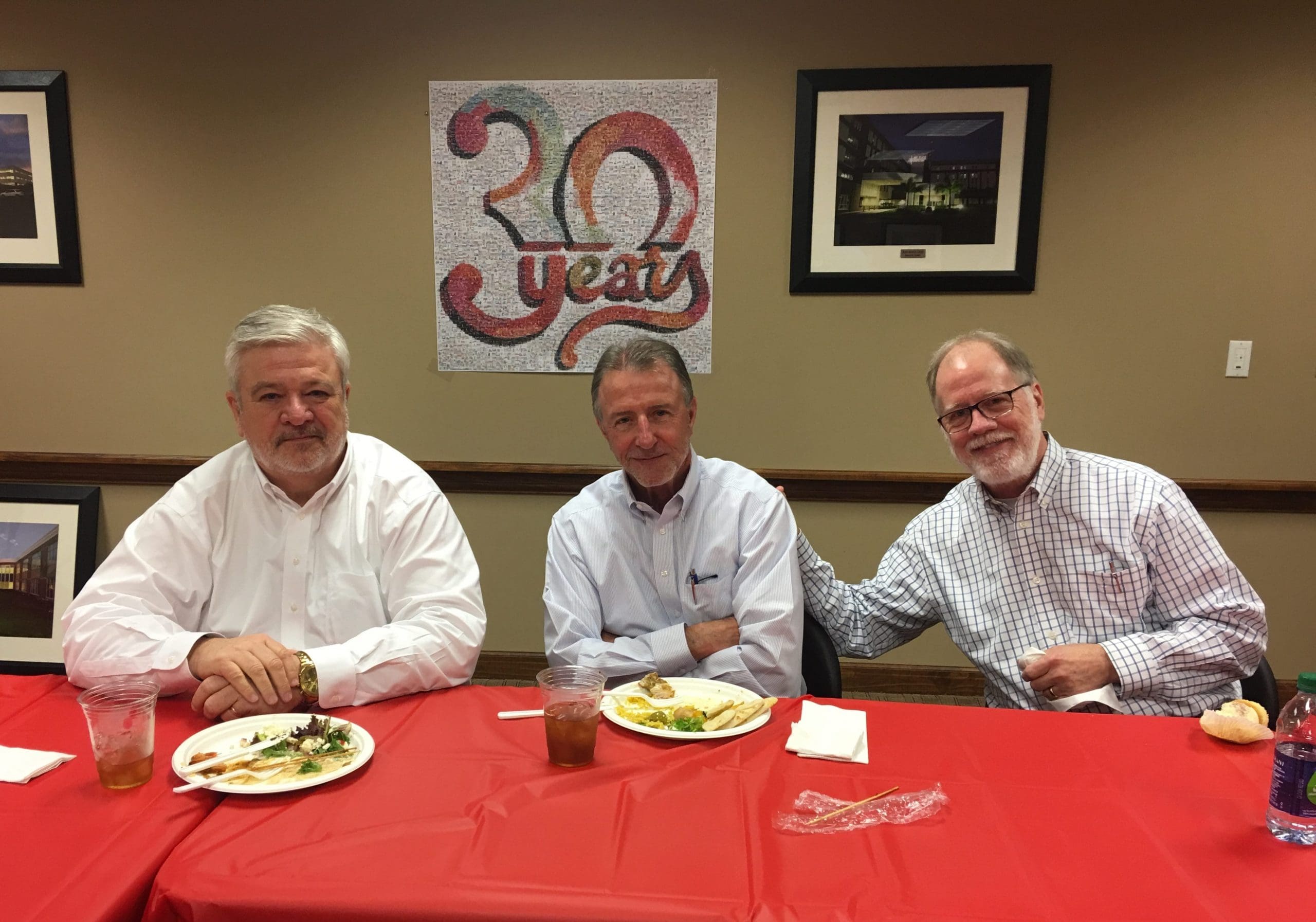 Our Story: Jimmy, Danny, Tom and Batten | Shaw
Way back in the early 80's Danny Shaw met a guy named Jimmy Batten working on a hospital in Hobbs, New Mexico. They click, but go about their lives separately. Five years later they reconnect and the rest is history.
In fact, they envisioned starting a business together that would stand alone in quality, excellence and integrity within the healthcare construction industry. Jump 30 years and that vision is still going strong as Batten | Shaw Construction.
Our Mission
Building to make life better for our clients, community & employees.
Our Vision
To be the RECOGNIZED LEADER in our INDUSTRY for OUTSTANDING QUALITY and CUSTOMER SERVICE by working within the framework of our STRATEGY and CORE VALUES in order to continue the business for the NEXT GENERATION of STAKEHOLDERS